We are based at Sarchi, Costa Rica, land of cultural heritage.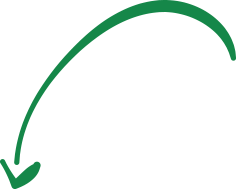 The Kientzler Group an Overview
Besides the mother company in Gensingen (Germany), Kientzler benefits from various subsidiaries around the world:
Kientzler GmbH & Co. KG with production and distribution of rooted cuttings (Gensingen, Germany).
InnovaPlant GmbH & Co. KG with breeding, elite plant production, laboratories services, research & development and license administration (Gensingen, Germany).
InnovaPlant de Costa Rica S.A. with unrooted cutting production and tissue culture laboratory (Sarchi Norte, Costa Rica).
Inflora Krakow Sp. z o.o., tissue culture laboratory (Krakow, Poland).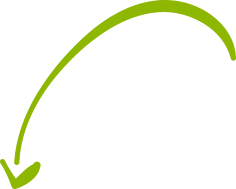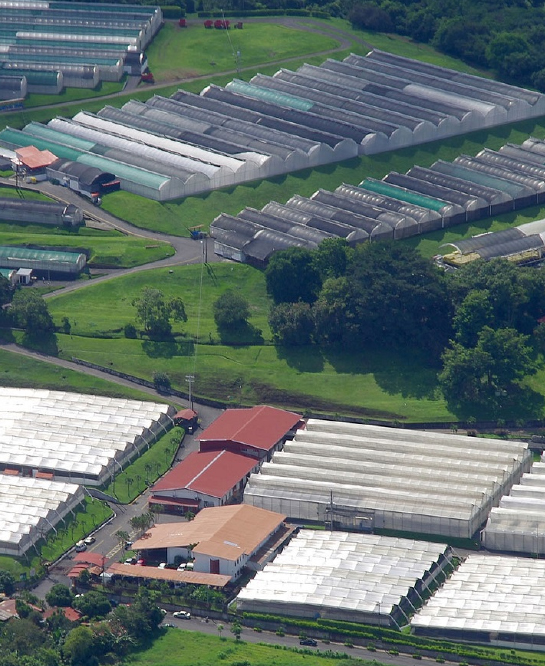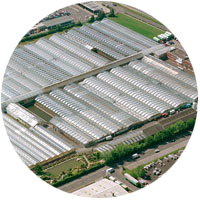 In Gensingen, Kientzler produces on an area of 60.000m² (aprox. 15 acres) on two locations young plants for the horticultural industry in Europe. Here the rooting of the unrooted cuttings takes place which come from various suppliers around the world. About 120 people work here throughout the year with 80 seasonal workers supporting during the peak season.
InnovaPlant GmbH & Co. KG
In 1982 InnovaPlant was founded as subsidiary of Kientzler. InnovaPlant is active in breeding, product development and royalty administration and is a valuable source of new plant varieties. In addition InnovaPlant runs two up-to-date tissue culture laboratories, supporting the breeding work and enabling a reliable supply of clean elite stock plants for the group.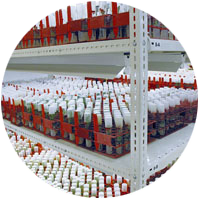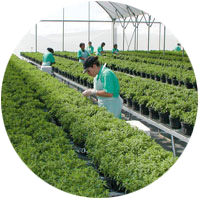 InnovaPlant de Costa Rica S.A.
InnovaPlant de Costa Rica S.A. was founded 1994 at a former coffee plantation in the highlands of Costa Rica. An average temperature of 20°C together with high light levels create ideal conditions for high quality unrooted cuttings. On 120.000 m² (aprox. 30 acres) up-to-date greenhouses, the mother stock for various cultivars of bedding plants, perennials and Chrysanthemum are cultivated. In the season more than 600 people at InnovaPlant de Costa Rica give their best to supply our international partner companies of the PW network and customers around the world with reliable and healthy cuttings.
Inflora Krakow Sp. z o.o., Poland
In 1993 Iris Kientzler founded the tissue culture laboratory Inflora in Krakow, Poland. Here the multiplication of selected in vitro-cultivars takes place, focusing on high valued-perennials, which are marketed around the world.